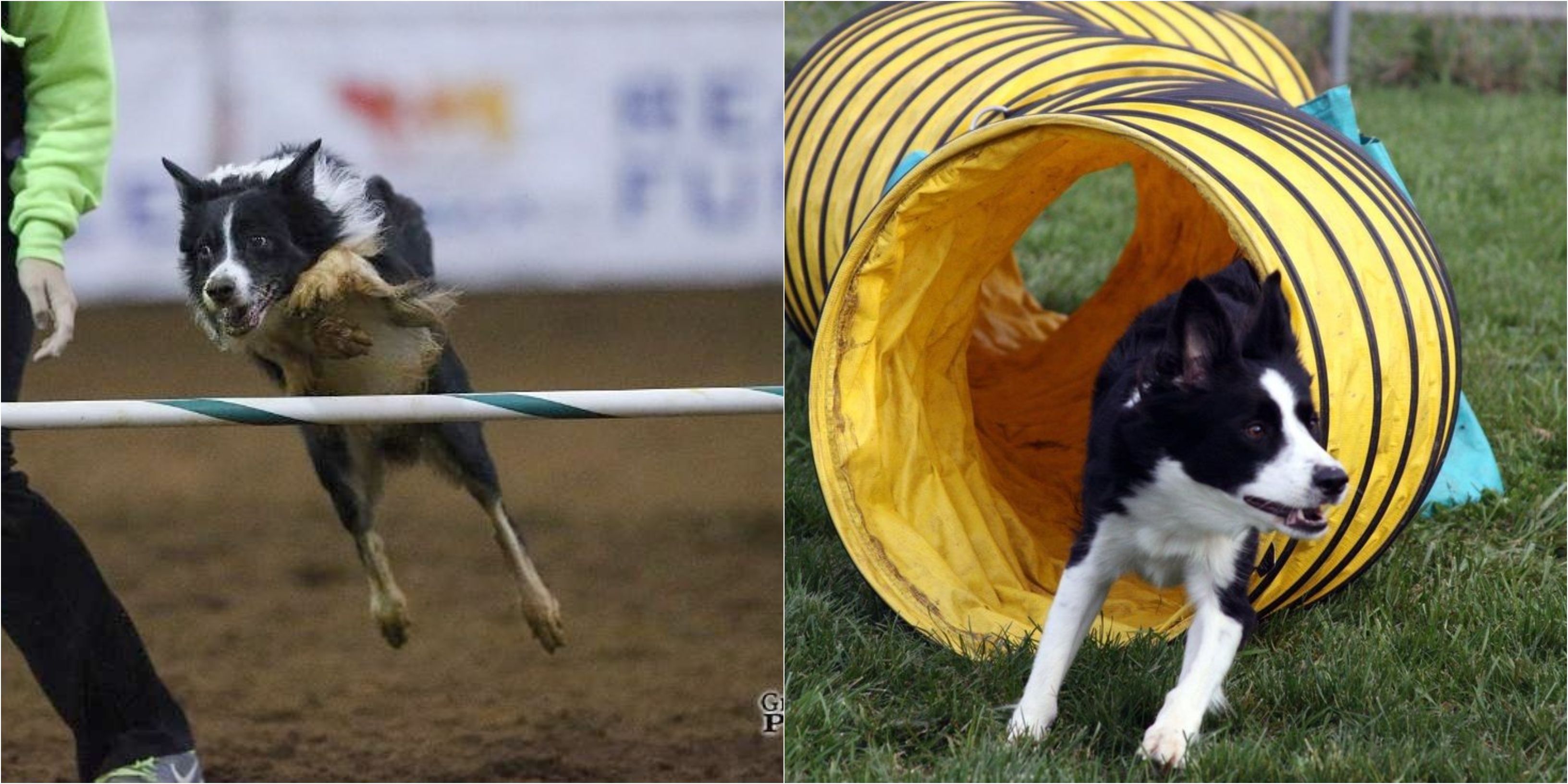 ADCH MACH RockIt Beating The Odds MX MXJ MJB MJS MXB XF MAD PD SPG TM-BRONZE GM SAM SM JM RM "Probability"
x 
This litter was a complete accidental breeding. I was away from home and Amazing AKA Zing broke out of her kennel and Probability AKA Pro was able to break out of his and somehow in the process my other dog, Bailey opened one of the bedroom doors that was in between Zing and Pro's crates and Zing and Pro were able to breed at that time. We are very disappointed that this litter was ever able to happen as Zing is far from the type of dog who should ever reproduce considering her temperament and the health issues her littermate had (epilepsy & OCD). We made the best out of a very poor situation and I have no one but myself to blame for this. A very valuable lesson was learned and now all dogs are locked up when I am not home and when dogs are in season and more than one door is kept between my males and females.

This litter was born naturally on March 9, 2012.  Their litter theme was Designer Brands. 
There are 4 females and 2 males in this litter.
The females puppies are: Raise, Taboo, Dash & Stevie.
The Male puppies are: Bokan & Aleo.
This litter is CEA normal by parentage and unaffected with TNS, MDR1, DM, DH, Goniodysgenesis and glaucoma, SN, Cystinuria Type II-A, Myotonia Congenita, and IGS since Probability is normal.
These puppies are AKC registered.
All these puppies have been or will be altered. NONE are to be bred.

All photos post 8 weeks are credited to the puppy's owners.
The homes for this litter were dictated and approved by Zing's co-owners.
RockIt Up The Ante
Raise
Raise is owned by my father, Mike H. in central OH & is an active pet.
Raise sadly passed away due to cancer in 2021.
Health Testing:
CEA/CH Normal by parentage
RockIt Beyond Boundaries
Taboo
Taboo is owned by Ellen T. in Iowa & does herding, lure coursing, and agility.
Health Testing:
CEA/CH Normal by parentage, Patellas checked normal
Taboo is spayed.