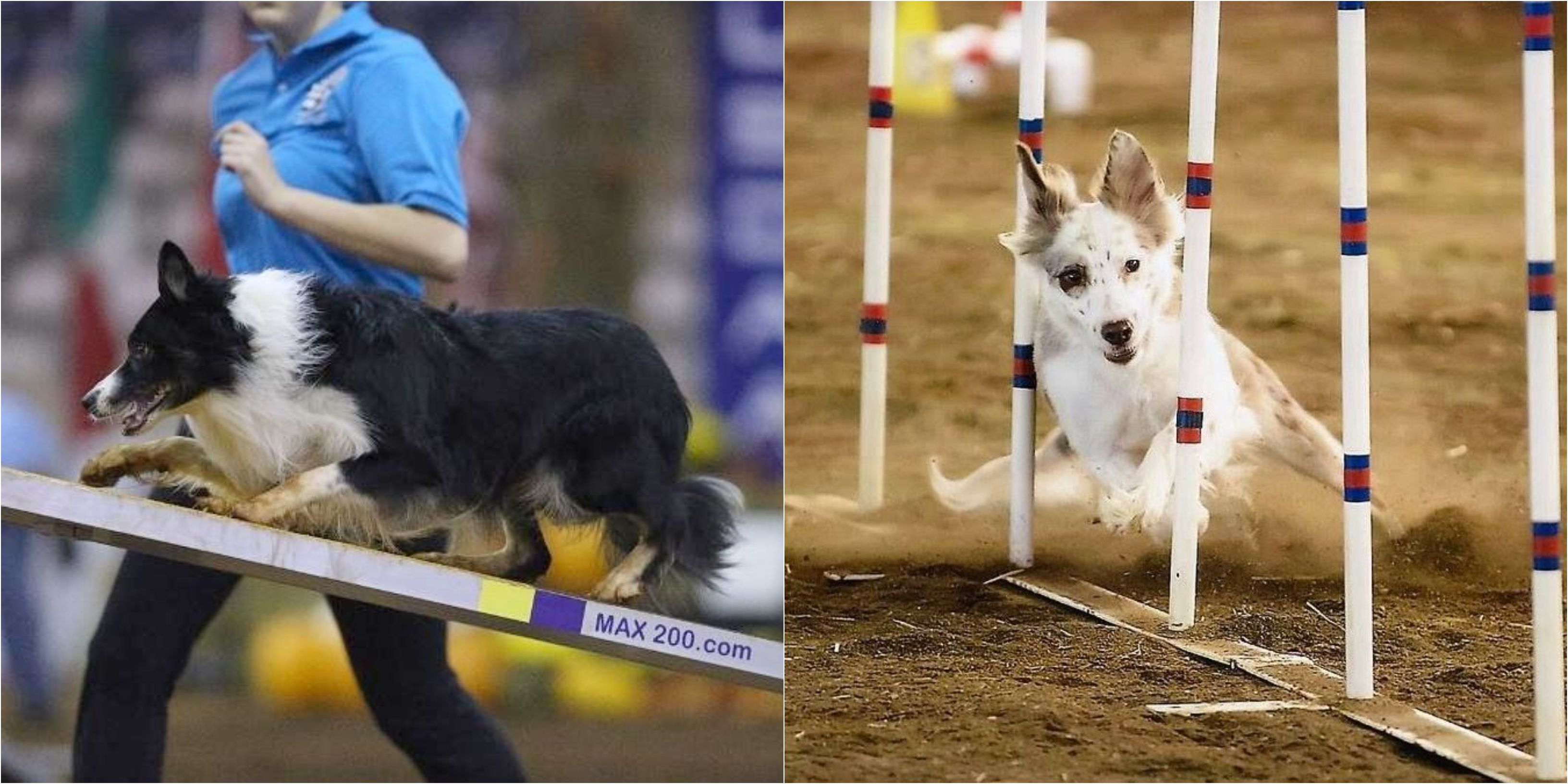 ADCH RockIt Beating The Odds MX MXJ MJB MJS MXB XF MAD PD SPG TM-BRONZE GM SAM SM JM RM "Probability"
x JAMAKINMEKRAZY CL1-R CL1-F CL1-H CL1-S CSL1 "Kahlua"
Kahlua was a bitch that was leased to us from a friend to breed to Pro. 
This litter was born on May 14, 2016 & their litter theme was tropical islands.
There is 1 female and 4 males from this breeding.
The female puppy is: Tyche.
The male puppies are: Danzing, Maitai, Breaker, and Emoji.
This litter is MDR1, DM, and IGS Normal by parentage. Puppies are unaffected with CEA, TNS, DH, Goniodysgenesis and glaucoma, SN, Cystinuria Type II-A, Myotonia Congenita, NCL,  and CL.
These puppies are AKC & ABCA registered. 
All of these puppies have been or will be altered & none are to be bred.
One of the puppies resulting from this breeding has seizures. They began when he was 5 1/2 years old. He is the only Pro son to seize out of 33 puppies and the only RockIt puppy to have seizures.
For more information about Pro and/or Kahlua click on their names above.
All photos after 8 weeks are credited to the dogs' owners or professional photographers that took them.
MACH RockIt Good Fortune SEE CAX EC EV EE SSA AD MX MXJ OF
Tyche
Tyche is owned by Charlene W. in MI & is competing in agility, lure coursing, and scent work.
Height: 19 1/2"
Titles: NF, CA, NAJ, SIN, SBN, OAJ, NA, OF, CAA, SWN SIA, SHDN, OA, AXJ, AX, SCE, SEE, CAX, SEM, MXJ, MX, MXB, MJB, AD, SSA, EE, EV, EC, MACH
Additional Accomplishments:
AKC National Qualifier 2019 (did not attend)
AKC National Qualifier 2020 (did not attend)
#13 Border Collie in AKC Agility for 2020 (as of September)
Health Testing:
Eyes checked normal (2016), BAER Normal, IGS Normal by parentage, ​MDR1 Normal by parentage
Tyche is spayed.
RockIt Danzing Diamond NXFP NJP NF NAP
Danzing
Danzing is owned by Georgie M. in LA & he is actively competing in agility.
Height: 20"
Titles: NAP, NFP, OFP, NF, NJP, XFP
Health Testing:
Eyes checked normal (2016), BAER Normal, IGS Normal by parentage, ​MDR1 Normal by parentage, Dyplastic hips (no official rating). 
Danzing was born with an inverted hind foot due to poor positioning in utero. He had an appointment with an orthopedic vet at 4 weeks of age (Dr. Barnhart) and was deemed completely sound as the foot grew correctly and fixed itself.
Danzing is neutered.