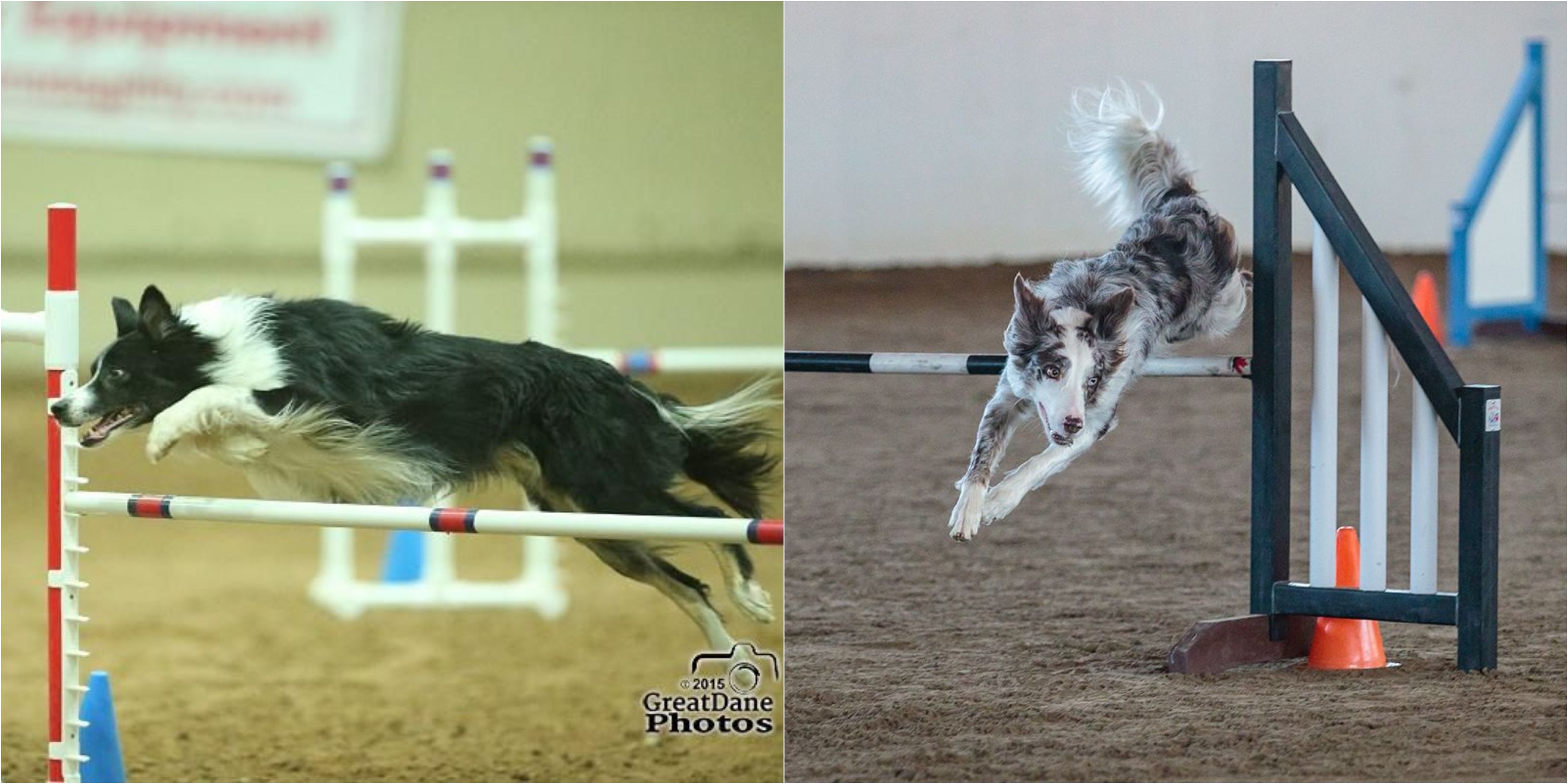 ADCH RockIt Beating The Odds MX MXJ MJB MJS MXB XF MAD PD SPG TM-BRONZE GM SAM SM JM RM "Probability"
x RockIt Piccadilly Circus NA NF ADC "London"
This litter was born on January 25, 2020 & their litter theme was gambling.
There are 2 females and 6 males from this breeding.
The female puppies are: Kit and Maizie
The male puppies are: Kuff, Enzo, Swing, Maze, Kobe, and Kyte.
All of these puppies will be CEA/CH, TNS, MDR1, DM, DH, Goniodysgenesis and glaucoma, SN, Cystinuria Type II-A, Myotonia Congenita, and IGS Normal by parentage and unaffected with NCL and EAOD since London is normal.
These puppies are AKC registered. 
All of these puppies were sold on limited registration and non-breeding contracts, but we may contemplate lifting limited status and breeding one of the males from this breeding if this cross matures well. 
For more information about Pro and/or London click on their names above. 

All photos after 8 weeks are credited to the dogs' owners or professional photographers that took them.
RockIt TBD
Kuff
Kuff is owned by Helen K. in OH and is living along side his 1/2 brother, Krush, & is actively doing agility.
Height: 21"
Titles: TKP, TKN, CGC, NA, NAJ, NF, OF
Health Testing: Eyes checked normal (2020), CEA, TNS, IGS, MDR1 G&G, DM, DH, SN, CTII Normal by parentage
RockIt In It To Win It AX AXJ
Enzo
Enzo is owned by Pam B. in OH & is actively doing agility.
Height: 19 1/2"
Titles: NA, NAJ, OA, OAJ, AX, AXJ
Health Testing: CEA/CH Normal by parentage, CEA, TNS, IGS, MDR1 G&G, DM, DH, SN, CTII Normal by parentage